Lizzo totters into the kitchen, flashes of her legs peeking through fishnets, her silhouette wrapped in a bodice. The artist begins to improvise her way out of her stilettos with a riff on the Weeknd's "Can't Feel My Face."

"I can't feel my feet when I'm in shoes," she coos. "But I love it."

An order of pad thai arrives promptly at six P.M. She has been on set at this 1970s-Barbie-themed Hollywood apartment since this morning, and she hasn't eaten all day. "I'm happiest when I'm working or eating," she says with a laugh that sounds like nothing less than a celebration of life. "Sometimes I can work and eat, like right now. That's when I'm real happy. Ha!"
Happiness isn't what
Lizzo is serving
; Lizzo serves positivity. Positivity is an outlook—it's something you have to actively practice. Sometimes positivity results in happiness. Yesterday Lizzo wasn't happy. On Twitter she was subtweeting someone who had upset her ("You a LYIN ASS NIGGA… IM SICK AND TIRED OF BEING TOLD YA BUM ASS FAIRYTALES"). She calls her online presence a "body-positive persona."
Persona
. That's key. Her music matches that persona. Her most-streamed song, "Good As Hell," is a petition to women to prioritize themselves in relationships: "If he don't love you anymore / Just walk your fine ass out the door."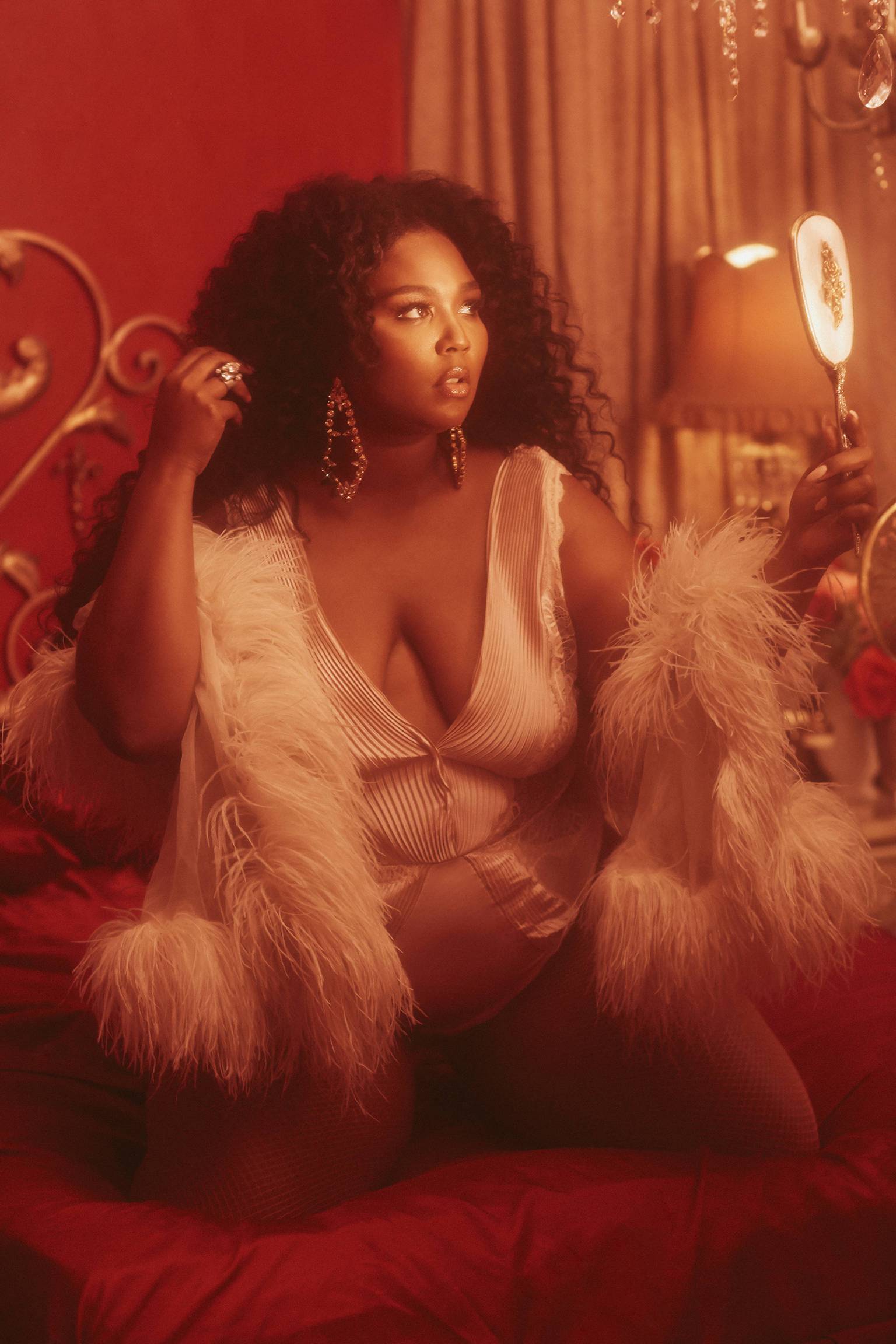 Lizzo wears her moods publicly to counteract the false narrative that being "positive" means surfing a perpetual high. "I found when I'd meet people at shows they'd be like, 'Yo, are you always so happy?' And I'd be like, 'Why people be asking me that?' " she says, waving her lacquered talons. "If I'm only showing the most positive moments, there's nothing to root for." But, she warns, "I don't think everybody should do it. That's not their commerce. Keep taking pictures of your cat. You don't have to do the heavy lifting."

It's strange, the emotional intimacy we share online. I tell Lizzo this, and she nods. She knows that our culture of detachment creates opportunities for openness and likens her online relationships to a therapist-patient dynamic. Leaning on friends and family is harder. Your problems become their problems. "Social media cuts that mess out," she says. "I don't know how to describe it yet. This is new to all of us." You could say Lizzo is part of a vanguard that's forging a more symbiotic, empathetic
purpose for social media
, an increasing consciousness of what we say and how we choose to say it. The internet is real life now; even without "that mess," cyber relationships go deep. "It's not Myspace and LiveJournal anymore, bro," Lizzo says.
The internet can't address physical solitude, though. "I've been extremely sad," she says. Lizzo, 30, has spoken previously about her lowest point: She was 21 when her father died, and soon after she experienced homelessness. "When I'm really sad I have no perspective," she says. " 'This is the end! Nobody cares!' Having perspective is my remedy. I'm gonna have the opportunity to experience the opposite of this. What is the opposite of being lied to? Trust. So I meditate on trust. That's hard to do, though, sis. I don't wallow into the future or the past like I did. I ask, 'What am I feeling right now?' "
---
Melissa Jefferson was born in Detroit and performed in her first marching band in the eighth grade. She learned to rap in high school, coming to hip-hop late; her childhood was spent in church. She co-founded the all-women ensembles the Chalice and GRRRL PRTY and studied applied music at the University of Houston. In 2011, after her father's death, she moved to Minneapolis. There she struck up creative partnerships with Prince and, separately, producer Lazerbeak, with whom she produced her 2013 debut, Lizzobangers, on a shoestring budget. Her reputation continued to build with the 2016 EP Coconut Oil, and by 2018 she was touring with Florence and the Machine and Haim, guest judging on RuPaul's Drag Race and appearing on the digital cover of Teen Vogue.

I don't like looking at my phone all day. Phones burn my fingertips.

Lizzo garners adoration because of those inspirational moments, rapping or singing. And then there is her flute; Sasha Flute, named after Beyoncé's alter ego Sasha Fierce. The last time I interviewed Lizzo in 2016, she said she'd never take Sasha on tour with her. "I can't travel with her," she said. "My baby can't be in all these cities." All that has changed. Now, Sasha makes an appearance during every one of Lizzo's shows. She is very well travelled. Sasha has become an extension of Lizzo's don't-judge-a-book-by-its-cover m.o. You think a flute only belongs in choir services? Think again. But what changed? 

"You know what changed?" she pipes up. "The bitch got a big head. Sasha got real cocky." Lizzo grew up a band nerd. She was teased in high school and she stopped flaunting her outer flautist to feel cooler. Lizzo and Sasha took a break when her career took off. "Sasha is like my third arm," she says, pausing. "Third leg." When she stopped playing she lost a part of herself. "I legit could feel her energy—'You not gon play me?!' I knew this bitch was coming for revenge. Now she more popular than I am. She gets more emails, she got her own publicist, she got a rider."
As soon as Lizzo stopped hiding her flute, the world fell in love with her. Even Tina Fey came to her defense when the doubters emerged. "I learned the hard way," she nods. It goes deeper too. Her father, who died nearly 10 years ago, never got to see the Lizzo we know. But he encouraged her to play and to sing before she knew she could. Having Sasha onstage allows her to prove herself to him. "That's right, sister. It's a testament to where I am in my life. It's a testament to how my dad was right, even when I tried to prove him wrong. Once I incorporated the flute, my career had a new life. That's my dad going, 'I told you!'"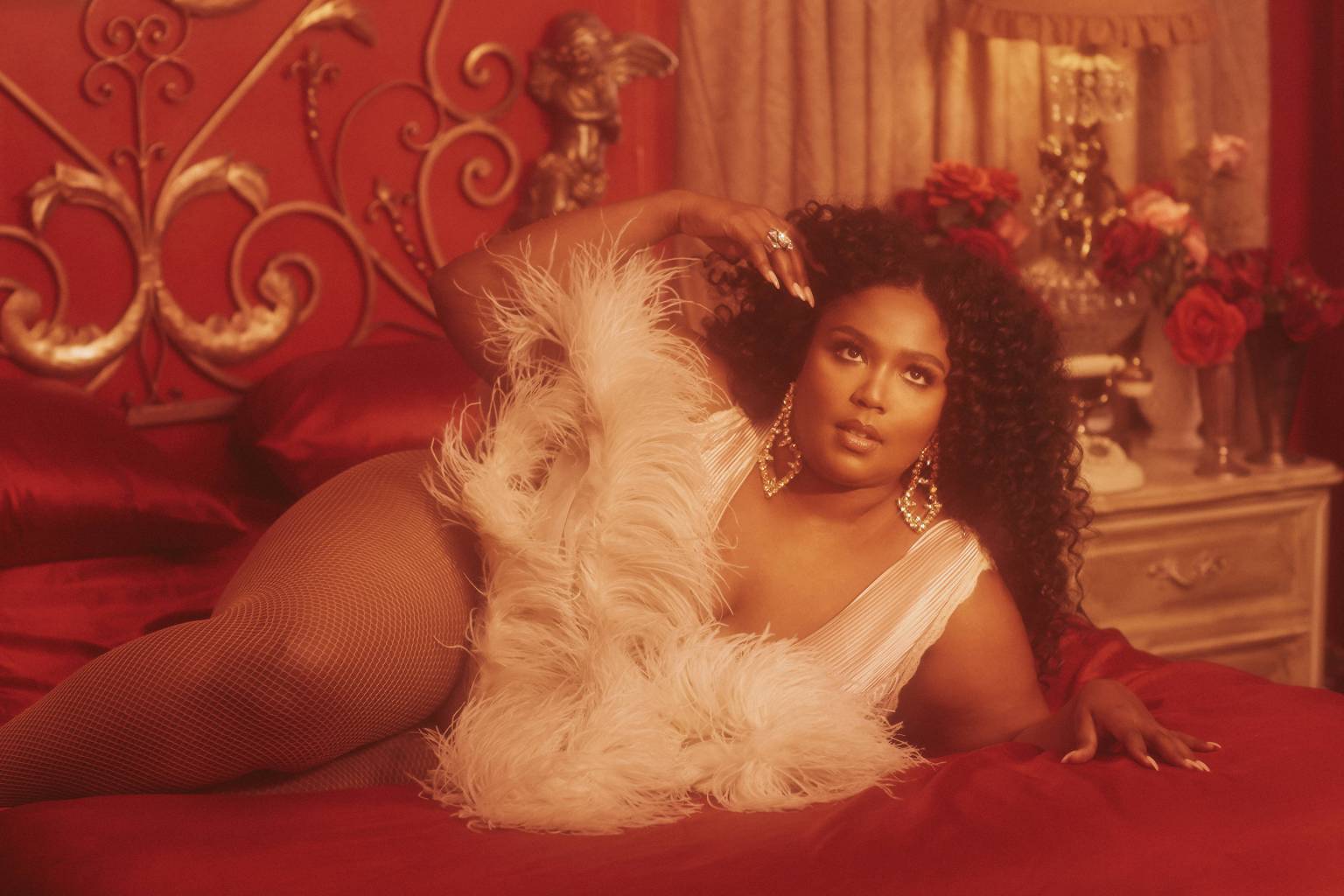 Last October she
posted a video
of herself playing the flute at a show—an instrumental interlude in her then unreleased song "Bye Bitch." Thirteen seconds in, flanked by two backup dancers, she breaks into a choreographed routine, her left leg kicking forward in rapid fire, her arms pumping. The audience erupts. She takes her flute to the mike once again before delivering the song's final lyric: "Bitch, you emotional!" Lizzo captioned the video "HAVE U EVER SEEN A BITCH PLAY FLUTE THEN HIT THE SHOOT?!" It has gained more than 5 million views and motivated her to release "Bye Bitch" on SoundCloud;
Rolling Stone
short-listed it as a "song you need to know," writing that it "barely scrapes the surface of what Lizzo is capable of as an artist."
Lizzo came to southern California "by osmosis" about three years ago. MTV paid for her relocation as part of a deal for her to co-host
Wonderland
, a short-lived live-performance show. "I never said I'd move to L.A.," she says. She doesn't dislike Los Angeles. "Of course, I don't like traffic or fault lines," she says, laughing. She doesn't party either, because Lizzo considers celebrity a choice. "I don't do famous-people stuff. Fame is a lifestyle. I'm not a famous person, so I don't live that lifestyle." For now, she goes only where she's needed: online and to venues. "Bitch, I'm not gonna go where I ain't invited," she says. "It could be Jesus's 35th birthday party at the 40/40 Club with Jay-Z and Beyoncé turning water into wine. If my name isn't on that list and those people don't have an emotional connection to me, I don't give a fuck."
But social media attracts a lot of phonies too. Does it ever get to be too much? "You better believe I'm gonna take me a break once I'm not needed. I don't like looking at my phone all day. Phones burn my fingertips. Look! Look at this burn on the tip of my finger!" She puts her finger in front of my nose. There is indeed a small patch of hardened skin. ("You so cute," she says with a giggle. "Your eyes crossed.")
The important thing is making sure this shit don't become a trend. We gotta fix ourselves in the culture.

It's not enough for pop to be entertaining in 2019. Having an A-list producer no longer guarantees artists a Billboard top 10. An artist needs to say something. Luckily, Lizzo has always had something to say. In 2013 she independently released the music video for "Batches & Cookies." In one scene, she rubs down a topless man with butter. In another, she stands outside government buildings in the Midwest with her sidekick, who is waving a rainbow flag. This was nearly two years before the Supreme Court decided Obergefell v. Hodges and half a decade before the creation of #20gayteen, an online LGBTQ movement launched by rising pop star Hayley Kiyoko that encourages queer people to fight back against repression.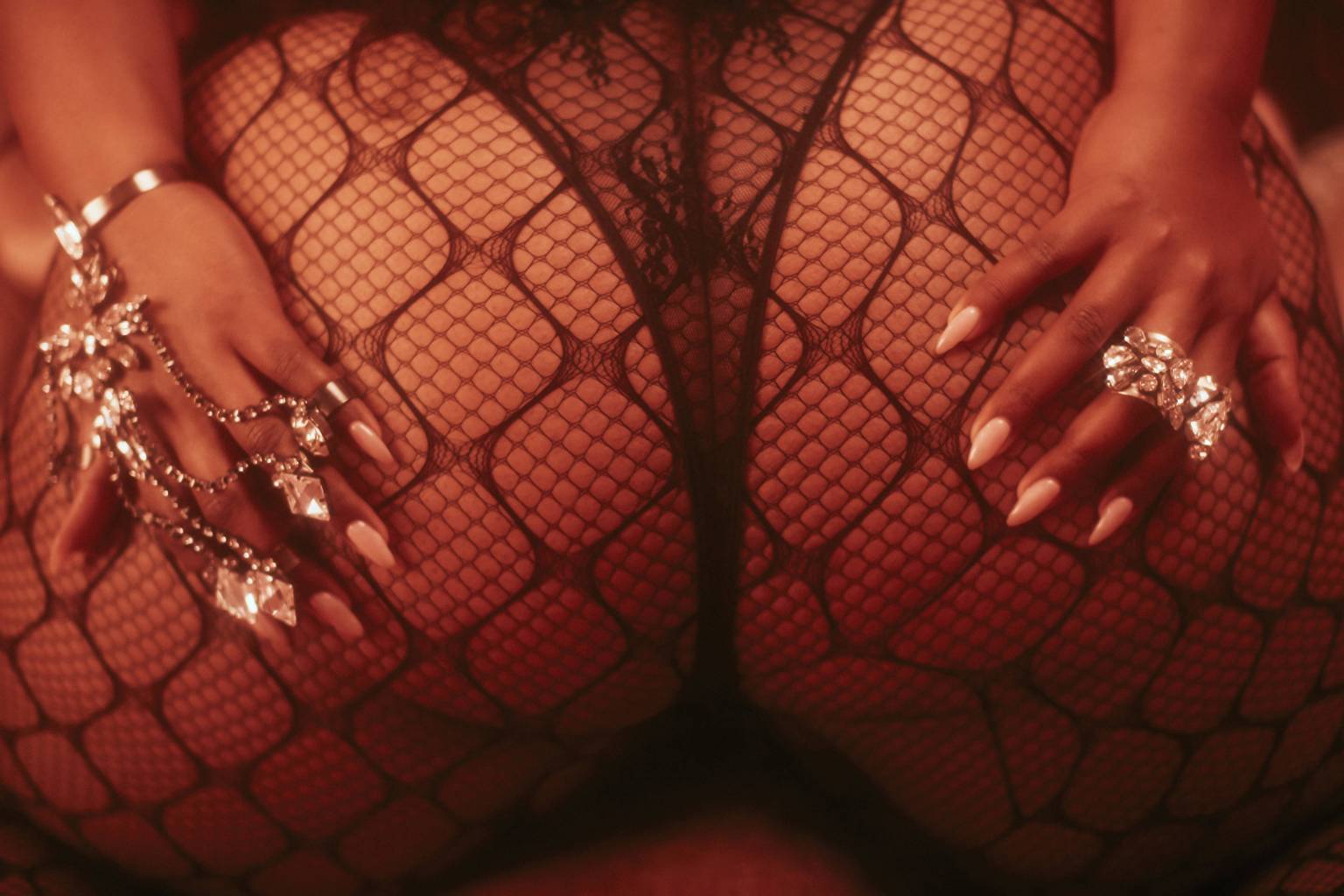 When it comes to body positivity, she was an advocate before Lane Bryant turned the movement into a marketing campaign, before
Project Runway
began to feature plus-size models and before Sony's brief casting of Amy Schumer as Barbie. Her song "En Love" was released in 2015. "I'd never heard anybody say that before, so I thought, I'ma say it. I needed to hear it," she recalls. "People at shows would be so shocked when I'd sing 'I'm in love with myself.' " But Lizzo isn't angry that corporations capitalize on change. She argues that Beyoncé's
use of the word
feminist
brought awareness to a new generation. "The important thing is making sure this shit don't become a trend. We gotta be undeniable. We gotta fix ourselves in the culture so that we're unshakable. Body positivity has to be mainstream."
Lizzo also uses her position to promote diversity. Today, she gets riled up talking about genderpolitics. "The way we talk about gender has to change," she says. "Gender doesn't really exist. We created social gender, so we gotta destigmatize it, take the importance off of skirt versus pants. That's not even real, dog. What are you fucking talking about? 'This is a boys' club.' Get your dumb ass outta here. This is a girls' club, ho. Shut up."
Jorja Smith poses for Playboy and talks about life ahead of her debut album, Lost & Found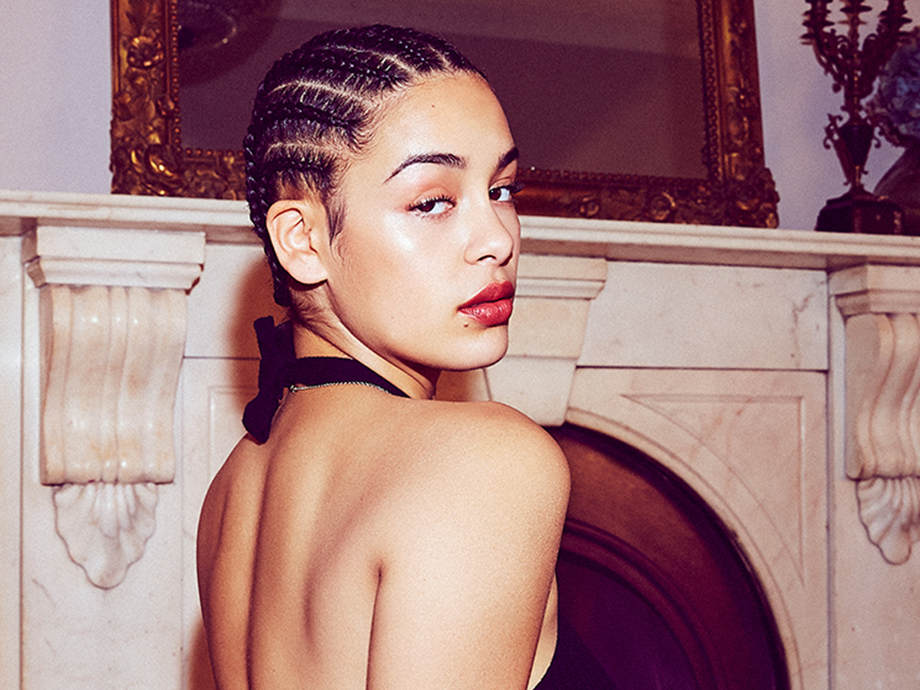 All of this manifests itself in her music. "Scuse Me" from Coconut Oil is a letter of self-love. "I don't need a crown to know that I'm a queen," she sings. That became her slogan. Last year's "Boys" was a Prince-like number with a "SexyBack"-type motif. Just as Lizzo is free of shackles, her music defies genre. It mimics her story of outsiderdom. She wants her audiences to act regal—to feel entitled to do whatever the hell they want. "It's impossible for me to do what anybody else does. I tried and it wasn't good," she says.

Her forthcoming album,
Cuz I Love You
, out April 19, has been in the making for three years. She refuses to reveal anything about the project except that she's producing it with Ricky Reed, her collaborator since 2015. "This album is where Lizzo comes into her own not only as vocalist but as producer, arranger, overall visionary," Reed says. "We would have sessions where we wouldn't even record anything. We would just sit down together with the productions and try different instruments, arrangements, forms. There is not one split second of this album not touched by her."
"My
individuality is a gift
, but it's my biggest creative obstacle," Lizzo says. "I can do everything. I wanna do everything. I can rap fast, sing big, say things people never said before." Her character voices are comical and powerful; she laces rhymes with intellect and oddities. Rapping was her break, but it was also a mask. Reed helped her find her voice. "I could freestyle sing over any trap song. That's safe, that's easy. But what happens when I really unleash what I wanna say? I've learned not to be afraid of who I am." This album, it seems, will center around singing, not raps and jibes. "I thought, Yo, what would Aretha Franklin's rap record sound like in 2019?" she says, deadpan. "She didn't hold back. She was a G."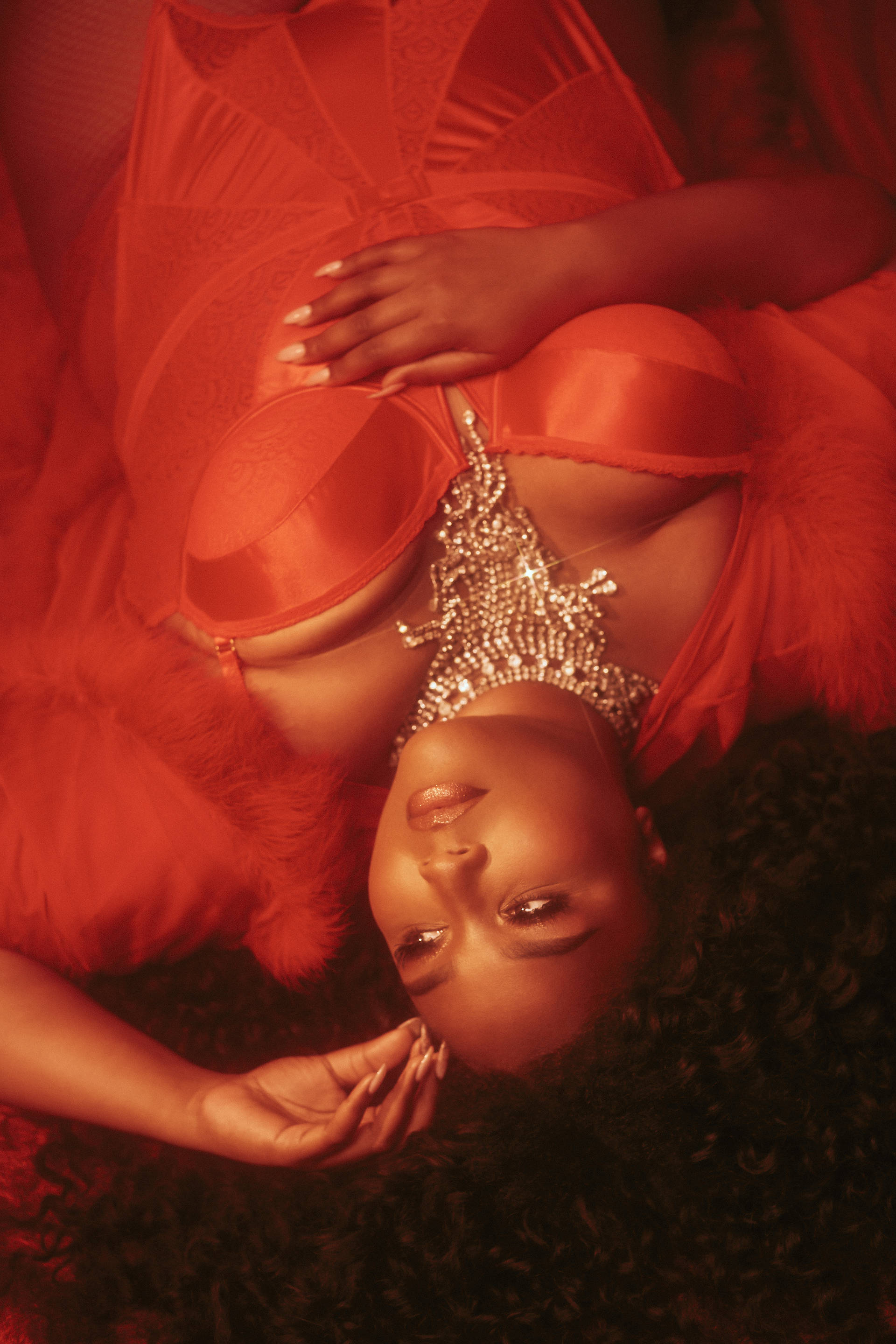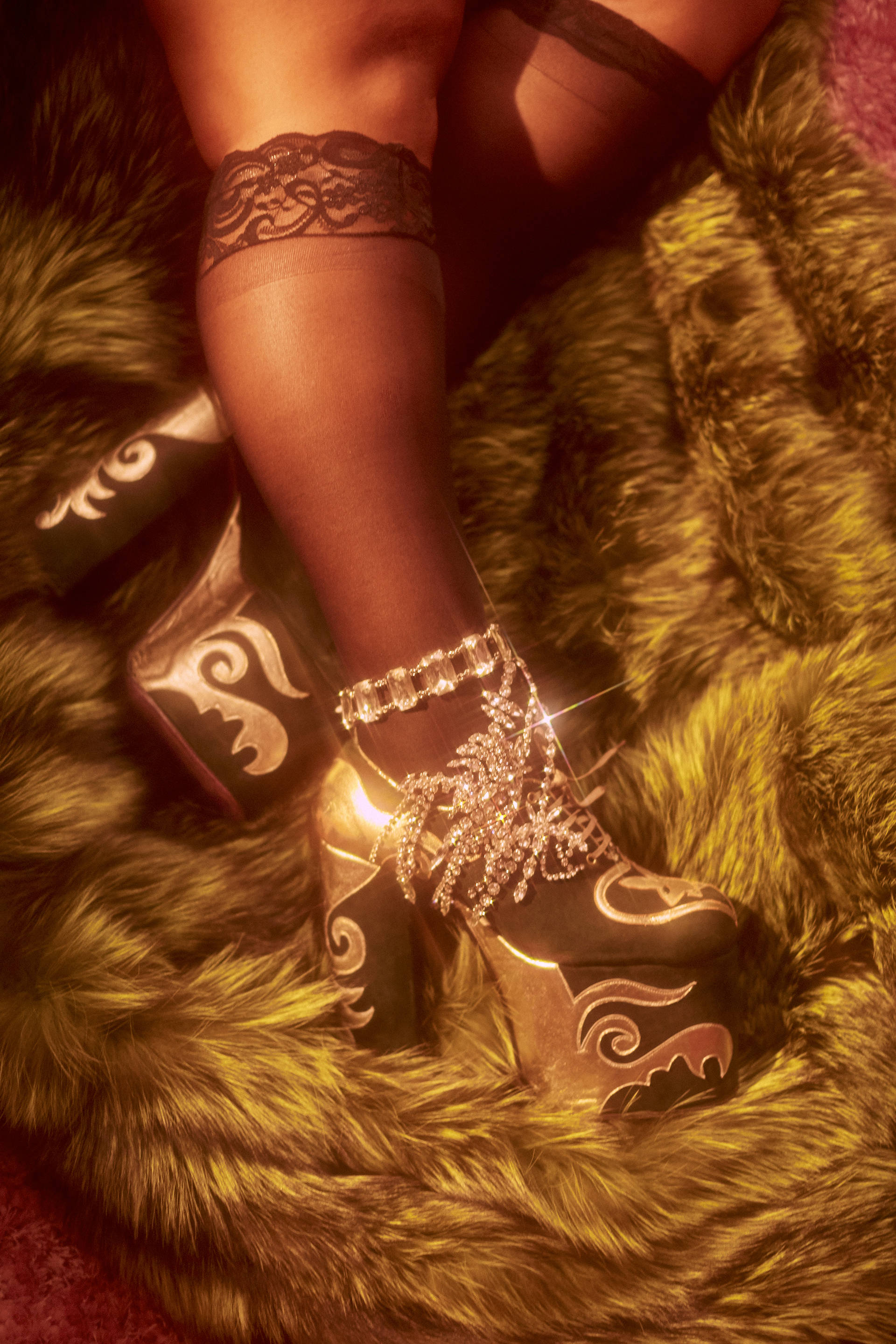 ---
The driving force behind Lizzo's compulsion as a truth-sayer is a spiritual one. She senses emotional turmoil around her. Star signs and charts are fixtures in her day. "I've always felt the whole world, you know?" she says. "I don't think I'd be able to write songs if I wasn't an empath." Recently something's been up. "These last couple weeks, sis?" She pretends to wipe sweat off her brow on this lukewarm December day. "Woo! They've been crazy. It's universal—when you look at the news and the news looks like how you feel; when you listen to music and it sounds like how you feel. Everybody's having similar illnesses." 

She references
Michael Cohen
, President Trump's former attorney. "He said that Donald Trump led him from the light to darkness." Lizzo has always been a fan of the adage "It's darkest before dawn," but now she has a different read on it. "When you're in the moment, when it's dark, it's gonna get darker, but it's always gonna get light. Right now, it's dark until we snap and it'll lead us to the light." The lightness is coming in early 2019, according to her own clairvoyance, and perhaps not coincidentally, so is her new album. "Maybe that's why it took so long," she says. "We needed all this shit to want some medicine."
Lizzo may be what the music world needs, even if the industry has yet to signal the wide embrace she deserves. Until then, she counts her blessings. Today is one of them. "This is a literal dream," she says, looking around at her
Playboy
shoot. "I watch movies about influential people's lives—things they've done, boundaries they break. When you are yourself, you don't realize the impact you have. Sometimes I be forgetting the impact I can have. This is one of those moments that remind me."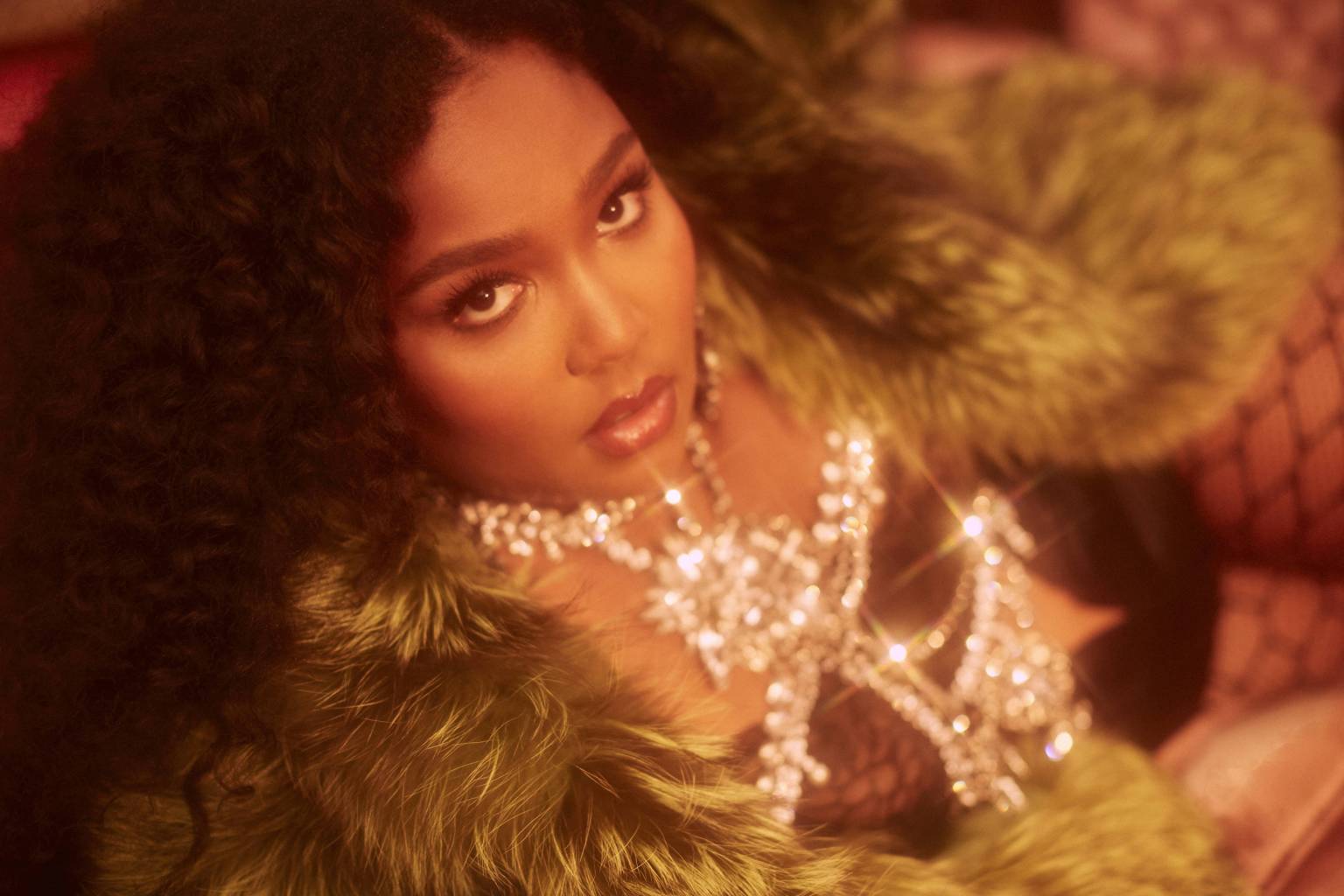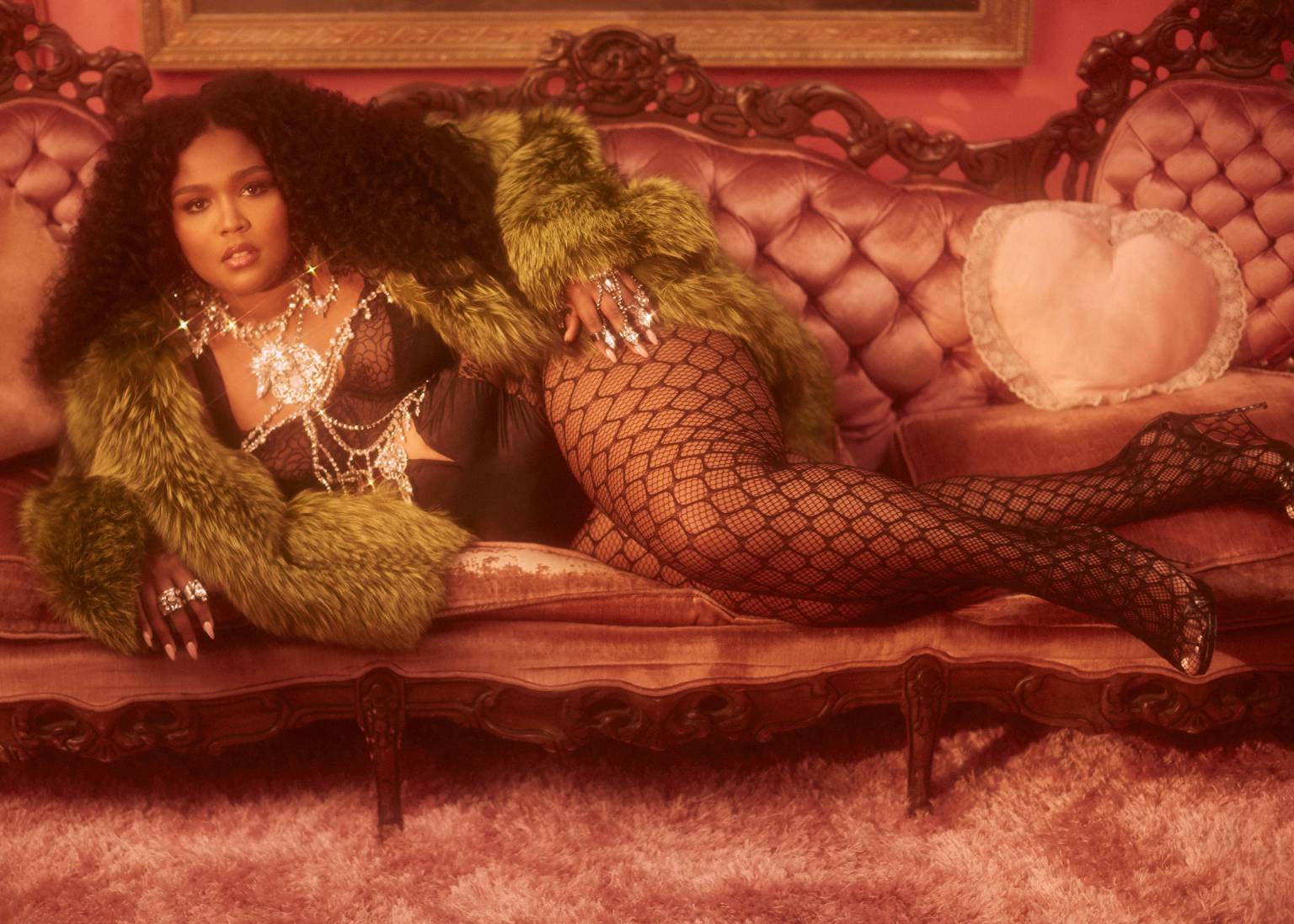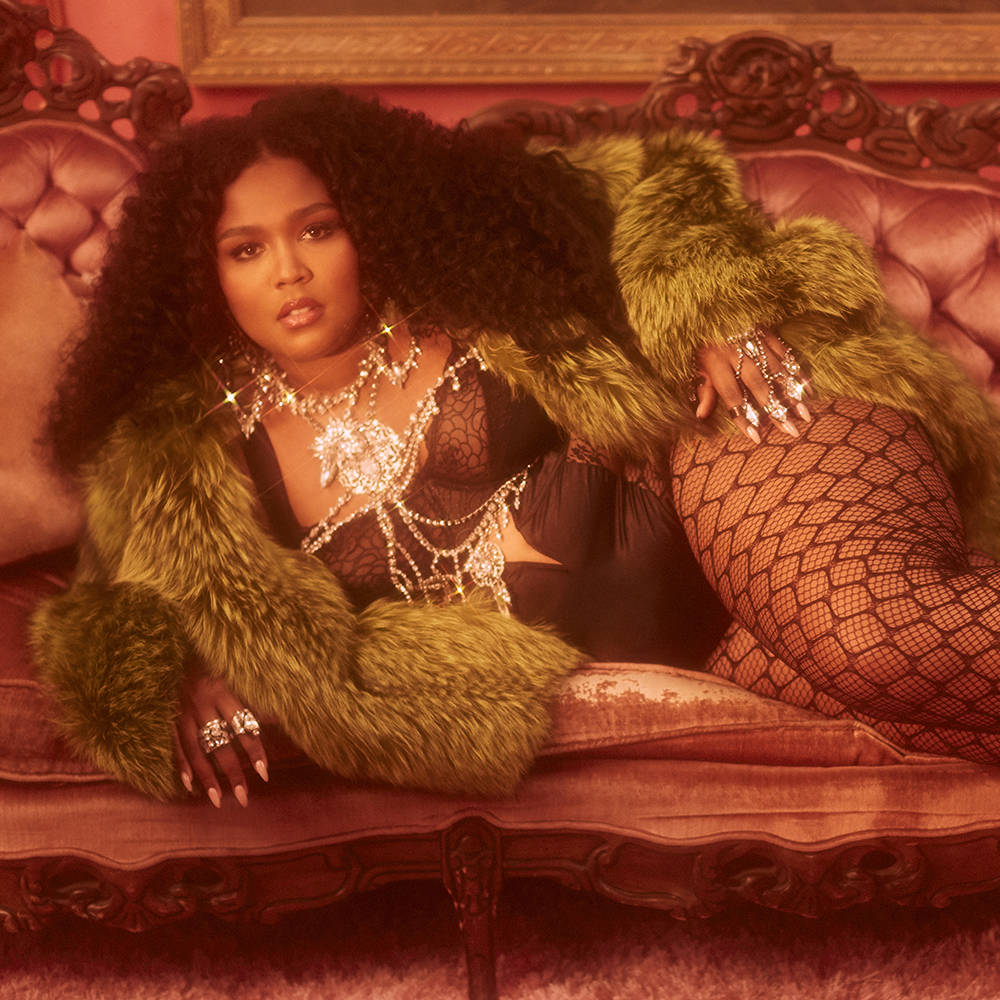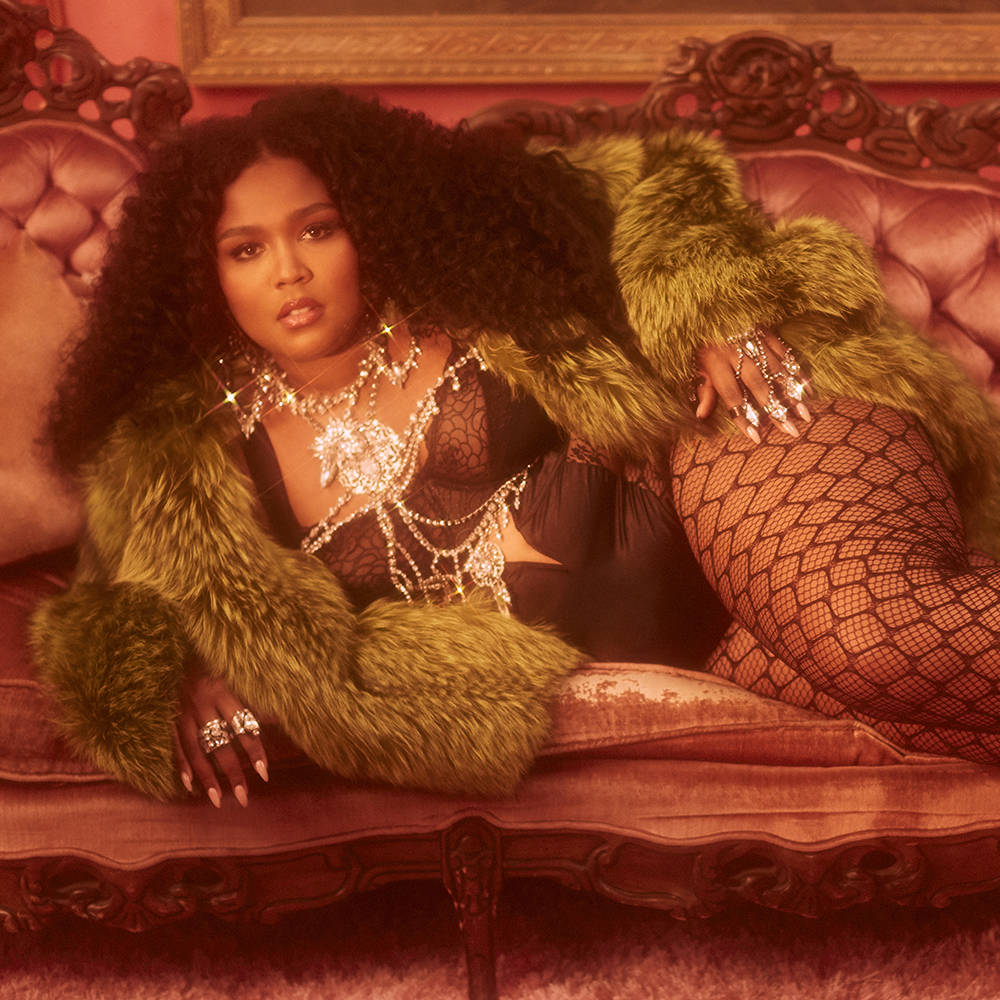 Spring 2019: The Speech Issue
$24.99
#TheSpeechIssue is on newsstands nationwide and available to download below. Limited-edition pink covers are available to order exclusively on PlayboyShop.com starting Wednesday, March 20, 2019. Pink-, yellow- and blue-cover issues are available at "Freedom Is Key: A Playboy Exhibition," a pop-up exhibition celebrating the history and social advocacy of Playboy, now open at the Beverly Center in Los Angeles, California through May 26, 2019.